Nothing makes a family home feel cozier than a lively fireplace keeping the whole house warm. It's Christmas and New Years Eve all winter long when you have such an amenity glowing on the main floor of your house. Interior designers and home decorators will all tell you the same thing; a fireplace can pull everything together and add a sense of natural sophistication to otherwise ordinary main floor decor. Every family knows a living room with a bright and warm fireplace just feels more welcoming than one without.
We Installed Marquis Solace Gas Fireplace
In a recent two story home renovation in Oakville Ontario, the fireplace was the key focus for the living room remodeling whereby the crew removed a traditional wood burning 'inglenook' and installed a modern direct vent fireplace. The transformation of the room was incredible but not unexpected. This is what Eastview Homes does.
This what the job site looked like in January 2020 as the old brick and mortar hearth was removed the hard way.
One month later we installed a Marquis Solace HBZDV 4224 gas fireplace which is a direct vent unit that does not require a chimney. It doesn't require all the old-fashioned metalwork either. You can see the old fireplace grill, which is called an andiron, also known as a firedog, also known as a 'dog grate' in the background by the door. This is a freestanding metal basket that once sat inside the hearth. These metal pieces raised and supported the logs for better combustion. Now these items will likely be sold for scrap. The chimney overhead was sealed-up.
The new fireplace comes with lots of moving parts and little features. In many ways it's a smart fireplace because it senses conditions and operates as programmed and you can see it has a LEARN setting on the main switch. The rig has a fan which is heat activated with variable speed control. It has a programmable thermostat and this fireplace comes with a remote control.
The Solace gas fireplace allows you to transform your family hearth into something truly unique. The home owner can select a traditional or herringbone brick liner (we had black herringbone) and choose a log or contemporary rock set as 'media' (the thing that gets burnt) to complete the look. For a closer look click the photo to the left – it expands.
Any hardware store appliance dealer will tell you that direct-vent fireplaces comprise the majority of gas fireplaces sold in Canada today. The oxygen required to feed the flames enters into the combustion chamber from outside the house and relatively cool combustion gases are exhausted through a wall-mounted vent (or it can be vented through a roof.)
Direct-vent gas fireplaces are recommended for their efficiency; it's estimated that as much as seventy percent of the heat they generate remains in the house.
Direct-vent units are much easier and less expensive to install than traditional wood-burning or gas masonry units, and there's greater flexibility in placement. These units are also effective for zone heating because people absorb the radiant heat from the glass front while the firebox also heats the air in the room.
House Inspection by Boris Vorobyov of Power Home Inspection
The fireplace is just one of many improvements in this project but its the central focus of the main floor. We're proud of the work and it was this design innovation that brought a friendly home inspector to the site. With so many new innovations we should have expected the homeowner would send along an individual to do an quick inspection. Meet Boris Vorobyov from Power Home Inspection who came in friendly way to say hello and have a look around that day. Part of his job is to educate his clients on how things are, and how they should be, and so he came to see the amenities.
Boris was a fountain of interesting information and not just about the fireplace. Canadian HVAC service professionals report that up to seventy percent of 'no-heat calls' in the winter are related to homeowners' lack of maintenance of their furnaces and fireplaces. If allowed to continue without any maintenance, a furnace can stop working suddenly and that can leave a family in the cold
As mentioned earlier, the Marquis Solace – HBZDV 4224 gas fireplace is a direct vent unit that does not require a chimney. Direct vent gas fireplaces can be vented directly through a wall or roof. The direct vent draws its combustion air from outside while venting to the same outside atmosphere. Boris gave us a great insights into what a home inspector looks for when inspecting these types of home renovations.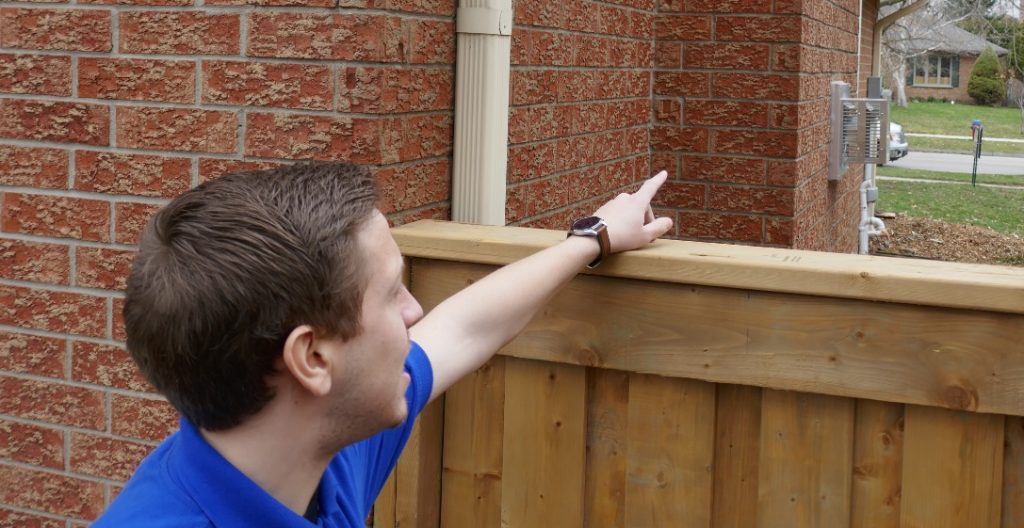 This particular unit does not require electricity and so in the event of a severe winter storm that knocks out power to the neighbourhood (which is exactly when homeowners need reliable home heating the most) this family dwelling will be warm and cozy.
We watched Boris check the new installation for cracks, and he pointed out to us the regions where, without maintenance, there will someday be wear and tear and possible future problems.
Heating Appliance Components that Power Home Inspection Considers
Boris says Power Home Inspection technicians are taught to check the system start-up and shutdown controls for proper operations and this includes the system's remote control device and the master switch setting and whether or not it all works as advertised and in every position.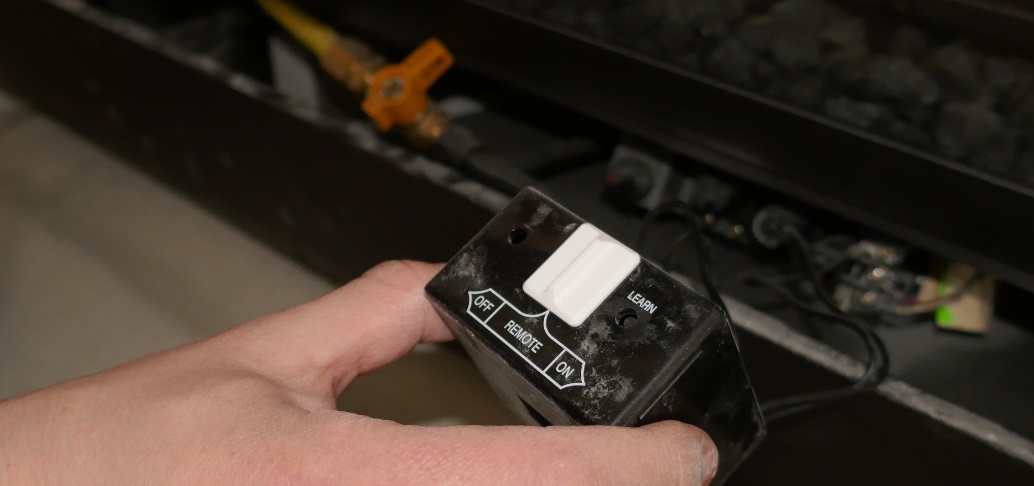 Boris rooted around and tried various different volt and amperage meters as he inspected all electrical connections and tested voltage on system components. This particular unit does not require electricity and so in the event of a severe winter storm that knocks out power to the neighbourhood (which is exactly when homeowners need reliable home heating the most) this family dwelling will be warm and cozy.
The inspector showed us which pieces were most likely to fail (without proper maintenance) in the future. Boris inspected all moving parts and the lubrication levels – more on that below.
He checked the thermostat settings to make sure the system performed according to temperature settings. He inspected the venting and condensate drain to ensure neither was obstructed. Finally he checked the filters to make sure they were seated properly and their condition; they were immaculate as the system is new.
Inspecting Gas Furnaces in Residential Home
A gas furnace should be serviced at least once a year, preferably in the spring and fall. Not maintaining your furnace, whether it's gas or electric, can cause it to run less efficiently, making it work even harder, increasing monthly energy bills. Annual maintenance, including a thorough examination and cleaning of the parts that commonly malfunction, like the air filter, the fan, the pilot light, and the heat exchanger, can usually prevent most problems.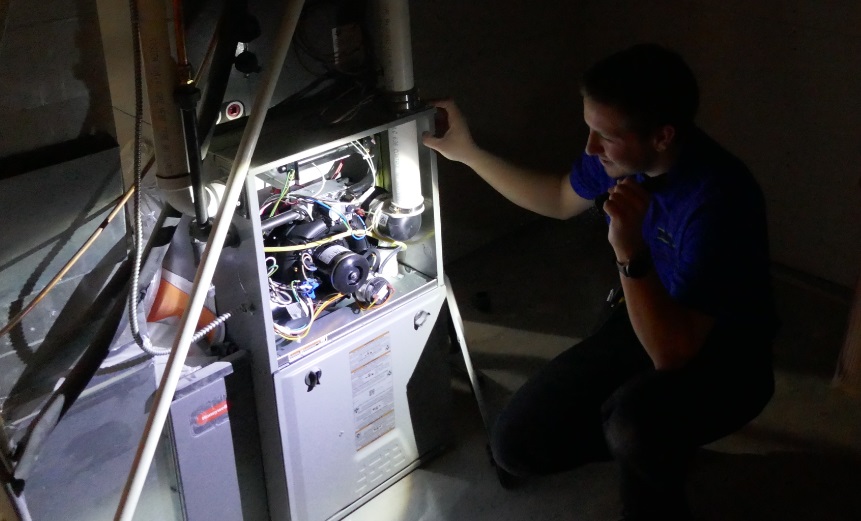 Home inspectors test for fumes and they test the lubrication levels on fans and switches, and all moving parts. Motor engines and fans need special lubricant every couple of years or so. If they dry out, the motor can get damaged.
Gas and oil furnaces need regular maintenance because of the potential dangers of leaks and fumes. Boris also tests the fuel pressure, airflow, thermostat controls, and the reliability of the pilot or igniter; he makes sure the unit comes as described in the technical schematics.
Direct Vent Fireplaces – Basic One Year Warranty
During the first year after installation, the Kingsman company will provide a replacement for any component part found to be defective in materials or workmanship, including labour costs. This make a home inspection even smarter.